A few
pics
have surfaced from a few spots along the course by
Aaron Schwartzbard
. Thanks Aaron for being out there all day! Pretty fun to see the pictures of everyone.
These are at mile 2. A lot of focus and we're probably still a little unsure about what the day will bring...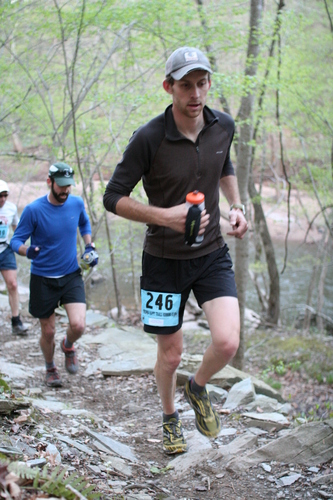 I'm probably attempting to smile here; its just that the runners high hasn't kicked in yet!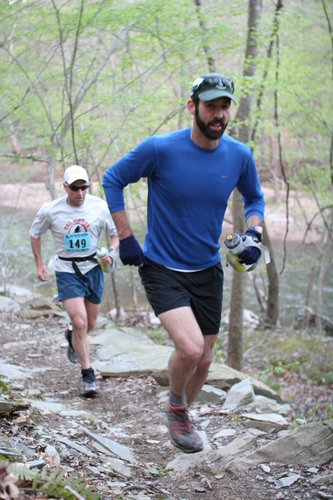 Mile 9: I'm "high" now! We had a good group going for a couple of miles in this first out and back section.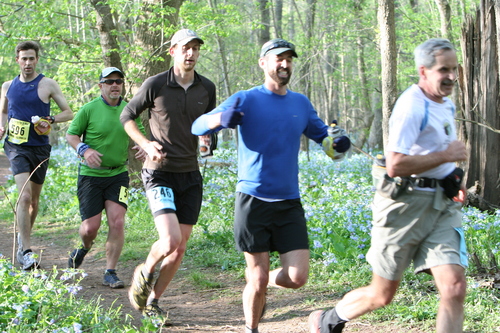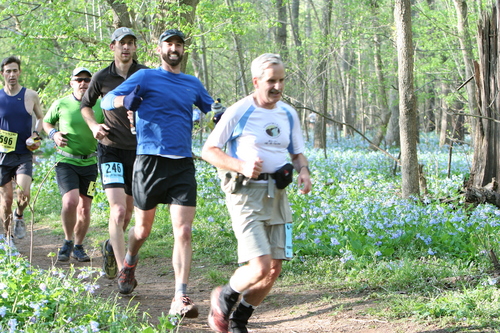 Mile 26: Moving along, Matthew feeling a bit playful sticking out the tongue there, dropping me as was the theme of the day!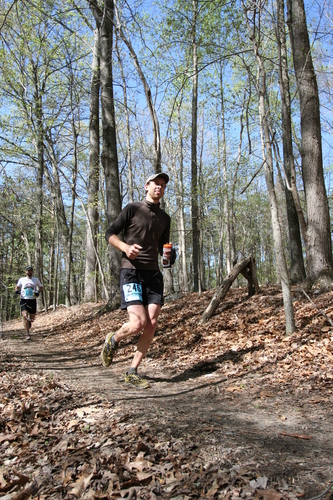 And, this is probably one of the best "running" pictures of me I've ever seen... Actually looks like I'm running strong and moving light on me feet as opposed to just shuffling along! Plus, you can't really tell there are blood stains on my shirt.